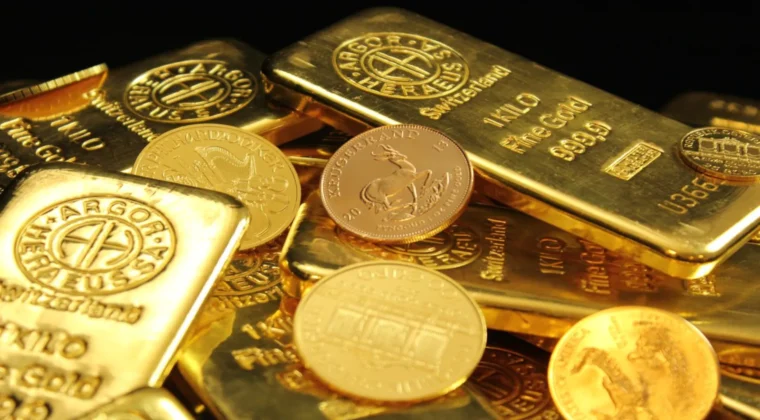 Recession fears are plaguing the markets more strongly than ever. On Wednesday, US Treasury yields hit a 14-year high, with the 10-year note hitting as high as 4.153% as of writing – the highest since 2008's recession. Meanwhile, the 2-year yield rose by 13 basis points to 4.57%. More importantly, the 3-month rate briefly rose above the 10-year rate on 18 Oct – an occurrence that the New York Fed has said was the best recession indicator among all forms of yield curve inversion.
Inflation continues to be the primary headache for the Fed, with Minneapolis Fed president Neel Kashkari saying on Tuesday that the central bank might need to push the fund rate to 4.75% – up 170 points from the current rate.
Post-Market
Renewed fears – a phrase that we seem to keep seeing – in the markets have seized a 2-day equity rally as dollar strength returns above the 113 level. The S&P 500 is down 0.67%, while the Dow is down 0.33.
Gold, meanwhile, looks to be approaching a new monthly low at its current trajectory, gold prices are down almost 1.4% at 1623.30. While the market's concerns about a recession and rampaging inflation might send some investors to seek haven in gold, it seems like the high yield rates have overshadowed any sort of hedging that the non-yielding precious metal might provide.
Fed rate hike bets are now overwhelmingly in favour of a 75-point rate, with only 12% betting on a 50-point hike.
In the wider market, the pound saw a 0.89% drop as UK CPI figures hit 10.1%, up from 9.9% in August and above estimates of 10%. Recently, we've seen pound volatility from Liz Truss' mini budget shake the markets – and the same might happen with the red-hot inflation figures.
Investors are now advised to look out for the October figures for the Philadelphia Fed Manufacturing Index and the September figures for the US Existing Home Sales, released on 20 October at 15:30 and 17:00 (GMT+3) respectively. Both will give a clearer indication of the pace of economic growth in the US.
As a friendly reminder, do keep an eye on market changes, control your positions, and manage your risk well.